Summary
Welcome to your new updated EarthLink Online Backup. Below is a screen capture of the new Online Backup log in screen. Type in your EarthLink email address and your password, then click "Sign In" button.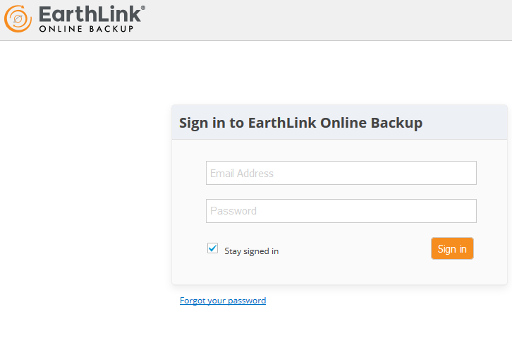 Upon logging into your updated Online Backup you'll see a new home screen called "Dashboard"
From Dashboard you can see the following:
​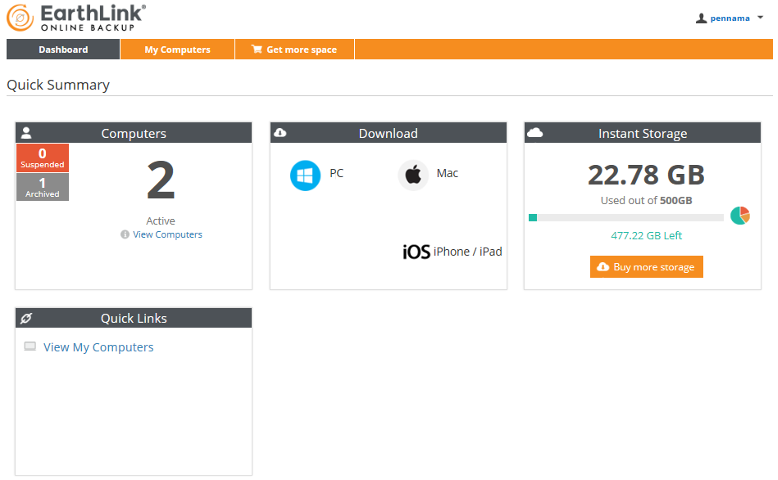 1. Number of computers you are backing up
2. Download section where you can download PC/Mac Clients and our mobile appfor iOS
3. Summary of storage. Total storage and storage used to date.
To view your backups, click on "My Computers" in horizontal orange bar.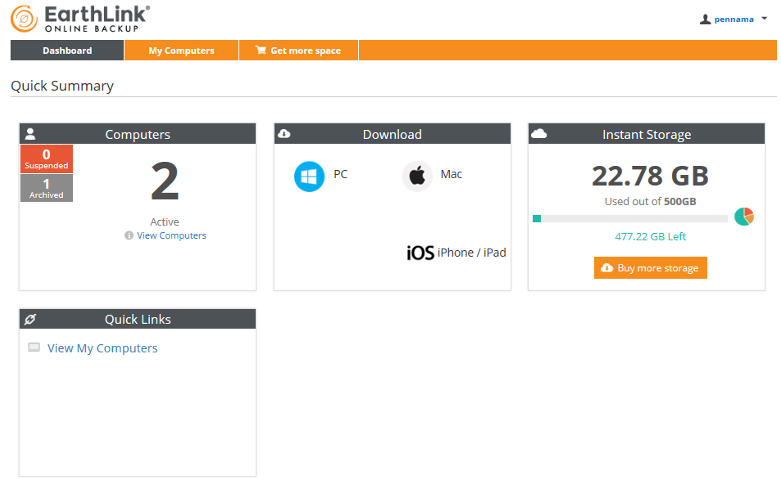 From "My Computers" you'll be able to see your archived data, which will be named "ImportData 10-10-2016". The date will represent the date you were migrated to new platform. Highlighted below is the archived folder and if you select it, all of your backed up folders will appear in the body of the portal.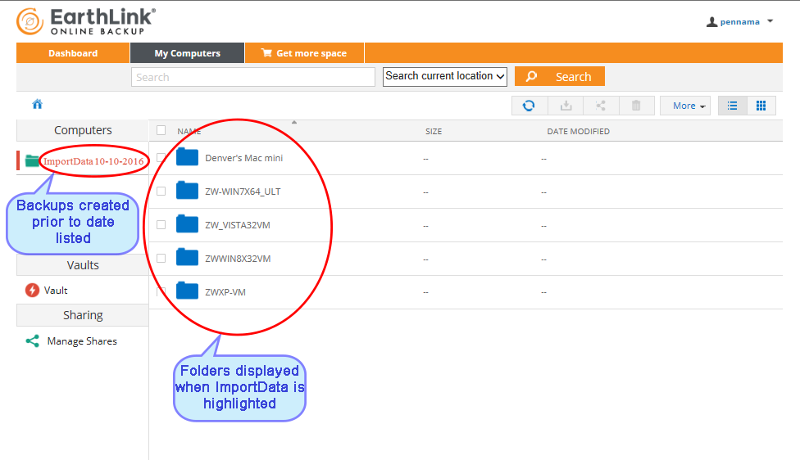 Once you download and install the PC or Mac client, you'll have to setup your backups again.
Your new backups will appear under "My Computers" and will be new as of the date you set them up. If you'd like to access your old backups, click on "ImportData [date]" and folders will appear in body of portal.