Download the free app from the Google Play store or iTunes store now.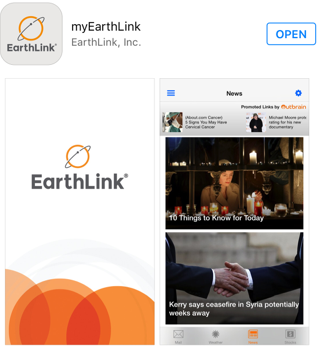 The MyEarthLink App is easy to navigate using the toolbar at the bottom of the app. Just tap on the feature you want to access.


News
Stay informed. The News feature gives you quick and up-to-date news on everything from business to sports. It is also customizable: choose to see all of the latest headlines or pick just the topics that interest you. Your app will save your preferences.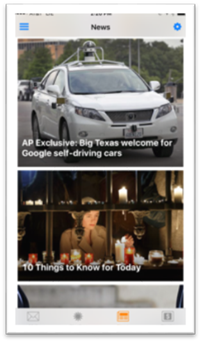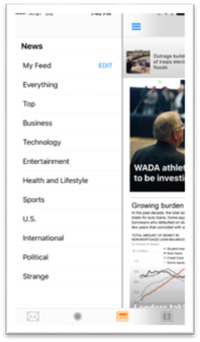 Email
Check your email on the run. There is no need to remember any settings, just login with your EarthLink Email address and password and access your mail. Email seen in the app will remain on the server so you can access it from your computer or Web Mail later. Additionally, all of your Web Mail address book entries will be available in the app as well.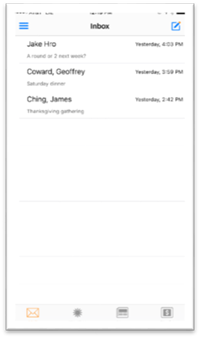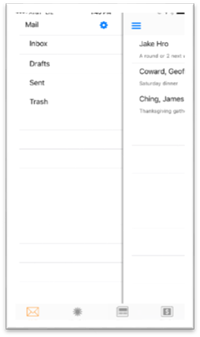 Weather
Do you have plans for the weekend? Should you be bringing your swimming suit or an umbrella? With the MyEarthLink App, you can quickly check your forecast while on the go.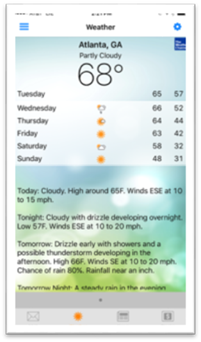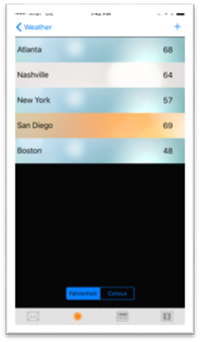 Stocks
A pocket portfolio just for you. Customize your app to show your favorite stocks or just check the latest on the S&P.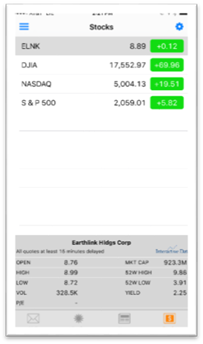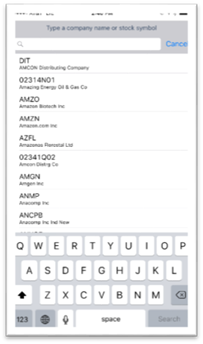 MyAccount


Access your account information. See your billing information, add/delete email addresses, and even add new services.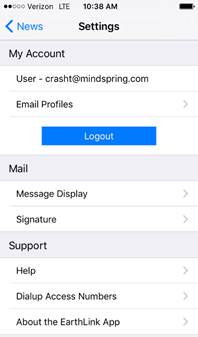 Setup
Setup is exceedingly easy. When you first open MyEarthLink you will receive a prompt asking for access to your location when using the app. This is needed in order for the Weather feature to work properly. Simply click the Allow option if you want to use the Weather Feature.

The only other information needed is your Email address and password in order to check your mail. You will be asked to enter this information when click on the Mail button.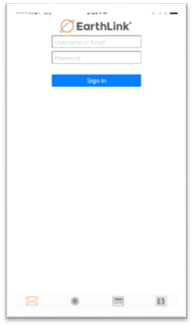 If you want to check another account, you will need to log out of mail first. Just go to your email and click the options button, then the Gear icon and click the Logout button.

Feature Questions & Answers
Question:

Why does my address book loads phone contacts in addition to the contacts from my WebMail?

Answer:

This is a feature we designed into the mobile app to give our mobile app users easier access to their contacts. The local contacts, ie. phone contacts, are read-only and cannot be edited. The feature is built this way to avoid any disparities or duplications with Contacts in the mobile app versus Contacts on the users phone. Webmail contacts, ie. EarthLink contacts, has a little cloud with the EarthLink logo indicator which indicates it is an EarthLink contact. These contacts are editable and deletable. Changes will be reflected in webmail as well.


Question:

When sending an email, the recipient sees my email address in "From". How can I adjust my settings so that the recipient sees my name instead (like my webmail)?

Answer:

As a default setting, a mail recipient will see a sender's email address in the "From" field. However, this can be easily changed. From the "Mail" tab, tap on the Navigation menu in the upper left corner

, then tap on the Settings cog

. Under the section titled "Mail" tab on "Display Name". There you can type in the name or moniker you choose to replace your email address. This setting will be the new default display for the "From" field in an email until you change it again.

Question:

How can I attach files/documents in Email? -> My ELNK App -> Path shows an option to attach Pictures only

Answer:

This limitation exists only within iOS devices and is native to iOS, not the EarthLink app. While Android devices recognize many different file types for attachments, iOS points directly to Pictures. A work around is to take a screenshot of the file you wish to attach by pressing the Home button and Power button simultaneously, thus saving a screenshot of it to your Pictures.